Increasing Your Initiated Checkouts
Tip # 1 – Don't have "Checkout" buttons on your product page! Only have ONE checkout button on your website, in your cart.
Sayyyy what??? "Don't I want people to checkout?". Yes! BUT people like to see their cart. Don't you?
You've added everything to your cart, going straight from the product page to checkout can be unnerving. Especially if they're a new customer. Users like the full experience – Add to cart product page > View Cart > Checkout.
You may have been told previously to have checkout buttons on your product pages and in your slide out/drop down cart but no! Trust us on this one – we've tested it a lot!
Focus on promoting the "View Cart" button and send your users to your cart. That way your users are primed ready to enter the checkout process with no hidden surprises, knowing exactly what is in their cart and got their payment method to hand.
Aim for something like this when they add to their cart :
Tip # 2 – Showcase your trustworthiness in the cart
Once a user adds to their cart, they've shown that they're interested. They've made their first move and now, you need to not let them down.
The experience in your cart for your customer should be clean, neat, mobile responsive and easy to use with a very clear "Continue to Checkout" call to action button.
Include the words secure like below.
Extra tip : We advise against including the "additional checkout" buttons as this decreases your checkout conversion rates especially if you're using Shopify. By using these additional checkout buttons, you're opting for the user to NOT use the native Shopify checkout which always has NO down time, no issues, no problems. Keep your users going through the Shopify checkout, they can still pay via these additional payment methods within the Shopify checkout. One button to get to checkout. That's what works best!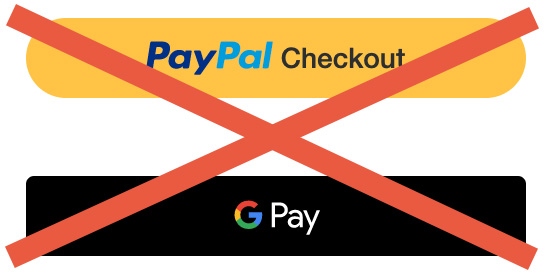 Include neat and tidy payment method options along with the further mention of secure like within this checkout. Also, having an emotional tie in always works well. "Thanks for supporting this small Aussie business" – feel good factor times a hundred!
Tip # 3 – Further mention shipping info in your cart (without linking elsewhere)
As mentioned earlier, when giving your users that much desired full service experience of product page > cart page > checkout, it's important to not drop the ball with further reassuring your user that there are no surprises in checkout.
Your cart page is a good place to further mention your delivery info in a short and sweet way.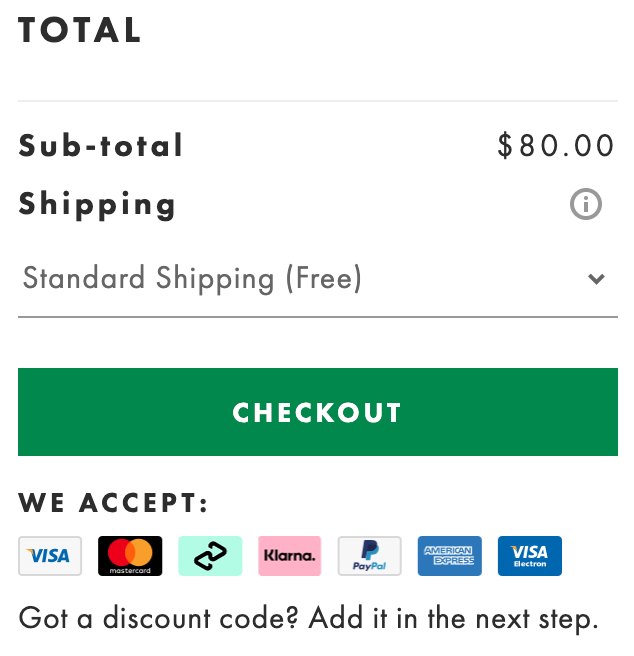 Learn About Increasing Checkout Conversions
This article was brought to you through the help of Gurl.com.au – they're a 100% female owned & operated Melbourne based Digital Agency and Shopify Partners specialising in helping online retailers grow their businesses.
Female Owned Official ID : #AU0005