Celebrating Female Owned.
Acknowledging and supporting Women in Business.
About us
Gender Equality & Female Empowerment.
That fuels our fire. We're passionate about acknowledging, celebrating and supporting all Women who own businesses. Providing our official certification to female owned businesses of all sizes, we're providing a platform for celebration.
With 30% of businesses globally owned by Women, it's our goal to support an increase in females of all ages starting and building their businesses. Resulting in gender equality and equal representation.
Founded in Melbourne, Australia, Female Owned is 100% Female Owned & Operated. We're a social enterprise delivering our certification to female owned businesses as well as a directory of female owned businesses to provide a platform for celebration.
Our Directory
We're building a directory to showcase our members. Every Female Owned registered business will feature within our directory helping female owned businesses to acquire more customers and increase brand awareness.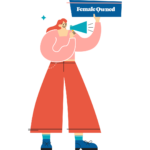 Our Certification
Look for our official Female Owned certification logo when shopping in-store or online. Each registered business is issued an official certification number to identify their membership.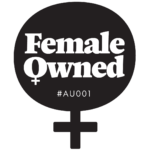 Meet the Women behind the movement.
Why we started Female Owned... Creating the platform Female Owned all started as a passion project. We wanted to create a place for Women in businesses of all sizes and in all industries to be celebrated, supported and acknowledged. We're focused on inspiring the next generation of Female business owners as well as promoting female owned businesses to grow and gain brand awareness.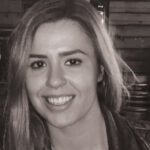 Natalie
Natalie was the kid in the playground selling lollies and cans of drink. Entrepreneurial since a young age, Natalie owns several businesses within the eCommerce industry. An expert in all things Digital, Natalie is passionate about growing digital led businesses whilst being a champion of supporting other Women in business, even before Female Owned.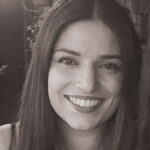 Georgia
Georgia is an example of what happens when a passionate Social Worker changes career into being a business owner - magical things happen. Too many women are raised without encouragement and support to reach for the stars. Georgia is focused on creating a platform that supports and empowers women to reach their limitless potential.