Take a break, make yourself your favourite drink and let's get to it with Rudie Nudie!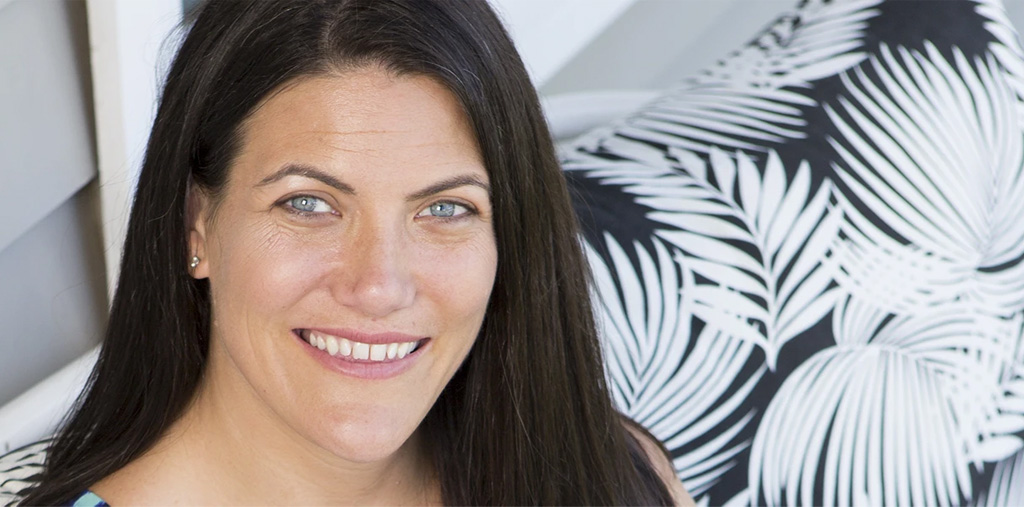 I'm Jacqui, a mum to two little loves and the founder of Rudie Nudie. I have recently had a sea change after living in Melbourne, and am really enjoying a new pace of life!
Rudie Nudie Waterproof Playmats are a product I created to make nappy-free playtime easier and mess free. The playmats are waterproof, yet machine washable. I work with different artists to create beautiful designs, so that they playmats can be enjoyed both indoors and outdoors. We have three sizes now, to help make it easy to play all day, with sensory/messy play and outdoor picncs/beach adventures.
Hey Jacqui! What inspired you to start your own business?
I was always keeping an eye out for a business idea, as I have always dreamt of having the flexibility with my children – to be able to pick them up from school and spend school holidays with them. We lived near a primary school when my daughter was born, and I remember hearing Mums chatting to their children after school and talking about what they were going to do in the afternoon. It was something that planted in my head that I wanted to be able to have that time with my children once they were at school.
The idea came to me when my daughter was a baby and a maternal health nurse suggested that we do some nappy-free playtime to help increase tummy time. When we set out to do it, we realised how messy it got, and it planted the seed that there should be an easier option out there, so I set out to create a waterproof and machine washable playmat.
What has been your biggest challenge to date with your business?
Wearing all of the hats! There are so many things to learn – building a website, accounting, manufacturing, social media, e-commerce etc. I was like a sponge in the early years – soaking up every bit of knowledge that I could come across to be able to get the business up and running. I'm now very grateful that I can outsource some of it, to lighten the mental load and lean on some experts!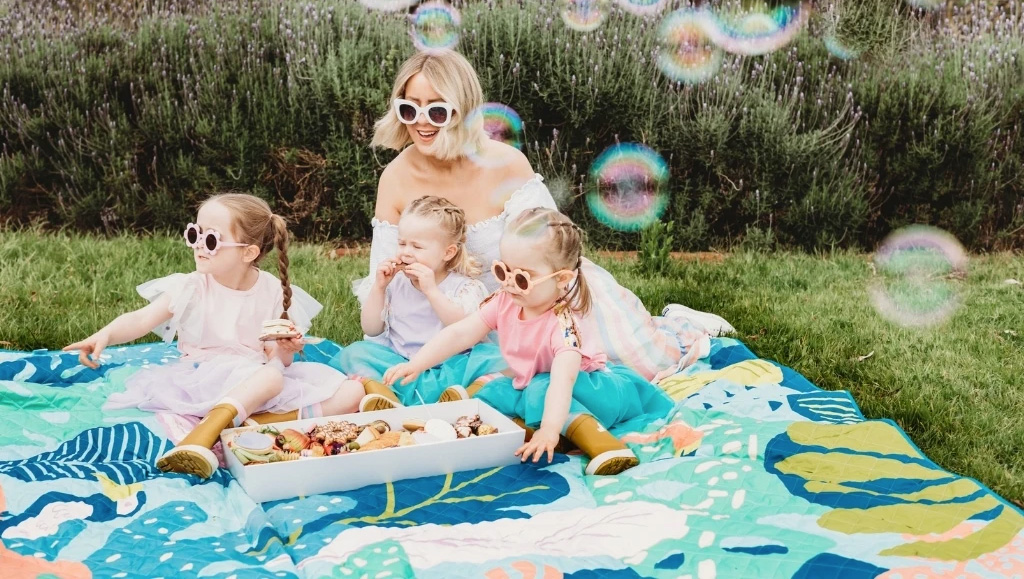 What has been your biggest achievement with your business?
Wearing all of the hats! Ha – can I use the same answer twice?! I have to say that I feel a real sense of satisfaction that I have been able to set this business up. I don't know how I had the courage to take the leap and have a go, but I'm sure glad I did! It has been so much more than I could have dreamt of, in terms of building friendships with other business owners [usually women!], building a beautiful community of mums on social media and being able to give back by sponsoring St Kilda Mums and other causes. I really want to encourage other women to give things a go too – we really are amazing when we put our minds to something, and the flexibility and freedom that can come from it is totally worth it.
If you could start it all over again, what would you do differently?
This might sound a bit corny, but I wouldn't change a thing! When you're starting out, you have to do all of the things because there's usually very little cash flow to pay others to help. But the best part of it is that I have learnt the ropes now, and it allows me to teach others how to do it when I'm outsourcing. There are always some lessons along the way, but that's how you learn and improve things. I have reached a point where I can live life with some balance, which is what I have dreamt of, but it's been a few years of hard working to reach this point, and I'm grateful for all of the experiences along the way.
What are your top tips you can share to other business owners based on your experience?
Surround yourself with other business owners – people are so willing to help answer your questions or give

you

tips along the way. I have got a lot of my inspiration from watching other women create their own businesses too. There are some great FB groups like LMBDW that are filled with female entrepreneurs, and

you

can search through all of the questions that have been asked previously.
Get ready to learn! There are so many great podcasts around that

you

can learn from. I have said that I basically did a university degree equivalent by listening to Tracy Harris on the Mums With Hustle podcast. She is amazing and covers off so many areas – just scroll back over past episodes to learn it all!
Social Media has been a huge focus of my marketing.

We

live in a golden era, where it's very cheap to market a business on social media. 10 years ago when I worked for an advertising agency, it would cost millions of dollars for a campaign to reach thousands of people, but now

we

can do that for free [or some low cost ads]. I can't recommend The Digital Picnic enough for social media training. They know it better than anyone and their teaching style is so easy to absorb and to put into practice. I loved them so much that I ended up working there for a couple of years, and I can honestly say that my business wouldn't be where it is now without them. I've just signed on with them as a Facebook + Pinterest Ads client also, as I seriously

love

them!
Learn the numbers. For some reason the numbers side of business doesn't come naturally to a lot of women, and it's so important! I highly recommend Fi from Peach Business Management. She acts as a CFO for small businesses, and has great business mentoring options. I felt comfortable to ask all of the dumb questions and she was so patient with her teaching.
A huge thank you to Jacqui for being a part of our second "a Coffee With"!
Jacqui has shared some amazing tips to help other women on their journey – no matter what step you're on! We love how Jacqui has added the element of supporting the amazing charity St Kilda Mums within her business – giving back through your business can help you to stay motivated and inspired. The power of helping other people and the feel good factor that comes with it can keep your passion alive so why not consider partnering with a good cause, just like Jacqui!
Our Top Picks from Rudie Nudie
Please note : This article was created by Female Owned to showcase one of our members. In no way are we an affiliate of the featured brand nor receive any financial gain from this promotion.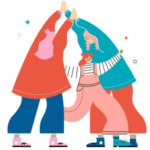 Join Our Movement
Register your business and join our platform for celebration, support and acknowledgement.
Register Your Business